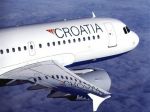 From almost all major European cities there are direct flights to Zagreb from where a regular transfer to Split is available. There are also direct flights to Split from Amsterdam, Düsseldorf and Rome. For more information please visit the site of Croatia Airlines.


Croatia Airlines
Savska 41
Information Tel. 0800 7777, (01) 481 96 33
Reservation Tel. 062 777 777, (01) 487 27 27
Web: www.croatiaairlines.hr
Croatia Airlines is national airport company, flies to:
Regular International Flights
Amsterdam, Brussels, Frankfurt, London, Munich, Paris, Prague, Rome, Sarajevo, Skopje, Tel Aviv, Vienna and Zurich.
Regular Domestic Flights
Zagreb, Rijeka, Osijek, Brac, Dubrovnik, Pula, Split, Zadar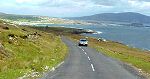 For traveling to Croatia by car you will need a green card and a valid driving license. Tolls are collected on major motorways and several bridges. For more information please visit the Croatian Automobile Club site www.hak.hr.
Info centar: (01) 4640 800



Documents


It is requested that you carry a valid driving licence, automobile registration card and your green card (unless regulated differently). All damage to vehicle must be reported at the border when entering the country.

Speed and Alcohol Limits
50 km/h - in built-up areas, 80 km/h - outside built-up areas (unless otherwise stated), 130 km/h - on motorways.
Speed limit for cars towing caravans or trailers is 80 km/h.
The maximum permitted level of alcohol in the blood is 0.5 parts per thousand.
The use of seat belts is mandatory
Use of mobile phones while driving is not permitted
Driving with headlights on is recommended during the night and day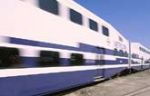 The railway network connects Croatia to the major cities in all neighboring countries: Slovenia, Hungary, Italy, Austria, Switzerland, Czheck Republic, Slovakia, Germany, Bosnia-Herzegovina and Yugoslavia. The site of Croatian Railways is www.hznet.hr.