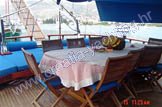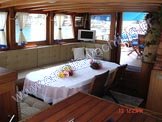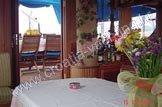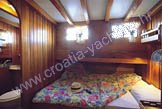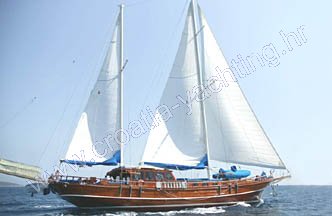 * Nut mir Skipper
Technische spezifikation

Baujahr

1996

Länge über alles

28 m

Breite

6,8 m

Tiefgang

3,1 m

Motor

310 HP Leland Turbo diesel

Kreuzengeschwindigkeit

10 knots

Generator

30 kw

Treibstofftank

2800 ltrs

Wassertank

9000 ltrs

Kabinen

5

Kojen

10+2

Dusche / toiletten

6

Typical gulet made by the masters of shipbuilding. The hull of the boat was made of high quality wood and detailed project of her submarine part guarantee the maximal hardness, stability and perfect sailing capability. All interior and exterior coverings were made of the high quality mahogany and teak wood giving the warm and elegancy to this beautiful boat.