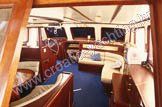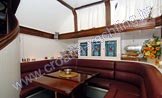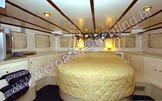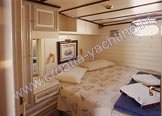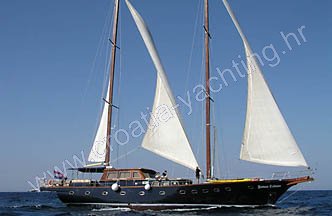 Caratteristica tecnica

Prodotto

1989

Lunghezza fuori tutto

30 m

Larghezza

65 m

Dislocamento

127 tons

Motorizzazione

Cat. turbo 325 hp

Velocit di crociera

10 knots

Generatore

2x36 hp

Serbatoio carburante

7000 l

Serbatoio acqua

6000 l

Cabine

5

Posti di letto

10

Doccia / toiletti

5/5

Beatiful motorsailer/ketch with perfect sailing abilities. The hull of the boat was made of steel and detailed project guarantee the maximal hardness and stability during the navigation. All interior and exterior coverings were made of the high quality wood giving elegancy to this beautiful boat. The large cockpit comfortably fits ten guests arround a table.