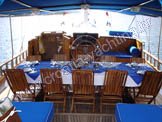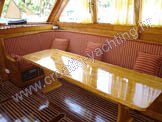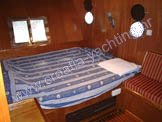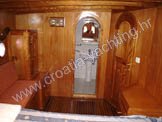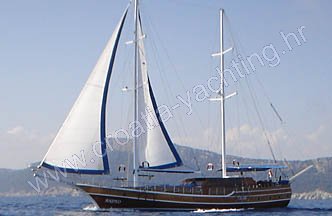 Caratteristica tecnica

Prodotto

2000

Lunghezza fuori tutto

27 m

Larghezza

6,3 m

Motorizzazione

Cummins 350 hp

Velocit di crociera

10 knots

Generatore

John Deere 30 Kw

Serbatoio carburante

3500 ltrs

Serbatoio acqua

7500 ltrs

Cabine

5

Posti di letto

10

Doccia / toiletti

5/5

Typical ketch made by the masters of shipbuilding. The hull of the boat was made of high quality wood and detailed project of her submarine part guarantee the maximal hardness,and stability. All interior and exterior coverings were made of the high quality mahogany and teak wood giving the warm and elegancy to this beautiful boat.